Posts for tag: tooth decay
By Greenwood Family Dentistry
December 17, 2018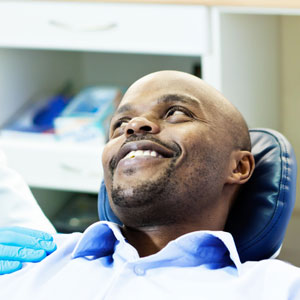 Tooth decay is as relentless as it is destructive, and it makes little distinction between age, gender, ethnicity or social status. Although risk levels vary from person to person, we're all potentially in the crossfire for this harmful disease. Getting ahead of it early could save your teeth.
Tooth decay begins with oral bacteria. While feeding on dental plaque that accumulates on the teeth, bacteria multiply and produce acid as a by-product. Too much acid softens and erodes tooth enamel, which enables decay to advance deeper into the tooth.
If it isn't stopped, decay can eventually infect and weaken the roots and bone, and ultimately lead to a lost tooth. By stopping it as early as possible before it reaches the inner pulp and root canals, we can greatly limit the damage.
Regular dental care is crucial for early detection. Here's how we can stay ahead of developing decay during dental visits.
Visible inspection. There are visible signs a trained dentist may notice that point to tooth decay. Besides an already formed hole or cavity, we might also pick up on other unusual appearances like white spot lesions: these slight blemishes often occur in the areas of contact with other teeth, which we can treat with topical fluoride.
X-rays. This tried and true diagnostic tool has been a mainstay of dental care for nearly a century. The images they produce can indicate decay as darker spots or areas on or within the tooth that may not yet be visible to the eye. And with advances in digital processing and more streamlined equipment, we can effectively do this with a very low dosage of radiation exposure.
Advanced technology. We've developed other means for better disease detection that complement x-rays and visual inspections. Specialized microscopes and lasers are now important tools for analyzing suspected areas of early decay.
Even if decay gets a foothold we can effectively stop it and restore a tooth with a root canal treatment or a similar procedure. The best outcome, though, is to not allow this destructive disease to get that far. With dedicated oral hygiene and regular dental visits that uncover early decay, chances are good your teeth can remain healthy for a lifetime.
If you would like more information on fighting tooth decay, please contact us or schedule an appointment for a consultation. You can also learn more about this topic by reading the Dear Doctor magazine article "Tooth Decay: How to Assess Your Risk."
By Greenwood Family Dentistry
September 28, 2018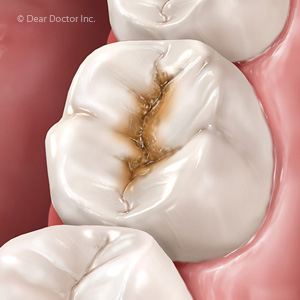 Although preventable, the occurrences of tooth decay are all too common. Yet decay doesn't appear out of the blue: certain mouth conditions set the disease in motion.
Here are a few signs of such conditions to watch for — they could be telling you you're at higher risk for tooth decay.
Visible plaque. Plaque is a thin film of bacteria and food accumulating on tooth surfaces and a prime haven for causing periodontal disease. If you actually see it — a crusty, yellowish film — that means there's a large, unhealthy amount of it. It's essential to remove it daily through diligent brushing and flossing and more thorough office cleanings at least twice a year.
Poor saliva flow. One of this bodily fluid's functions is to neutralize mouth acid, usually thirty minutes to an hour after we eat. If saliva flow is inadequate, though, acid levels may remain high and endanger the enamel. "Dry mouth" can occur from a number of causes, including some medications and chemotherapy treatments. It's important to alleviate the cause if possible by changing medications or stimulating saliva flow through other means.
Tooth shape and appliances. Largely determined by heredity, your teeth contain unique, tiny grooves known as pits and fissures that could harbor plaque. Certain appliances like retainers, braces or night guards can inhibit saliva flow and cause your teeth to retain more plaque. It's important then to adjust your hygiene efforts to offset these anatomical or treatment factors.
Acid-producing conditions. Diseases like gastro-esophageal reflux disease (GERD) or eating disorders can introduce stomach acid into the mouth that is highly erosive to tooth enamel. It's imperative for you or a family member to control these conditions through medication, dietary changes, or — in the case of eating disorders — behavioral therapy.
Eating habits. Sugar and other carbohydrates are a ready food source for bacteria. Likewise, acidic foods and beverages (like coffee, tea, and sports or energy drinks) can cause high acid levels for too long. Cut back on eating and drinking these foods and beverages, especially as snacks, to reduce acid levels that could lead to decay.
If you would like more information on strategies to prevent tooth decay, please contact us or schedule an appointment for a consultation. You can also learn more about this topic by reading the Dear Doctor magazine article "Tooth Decay: How to Assess Your Risk."
By Greenwood Family Dentistry
April 11, 2018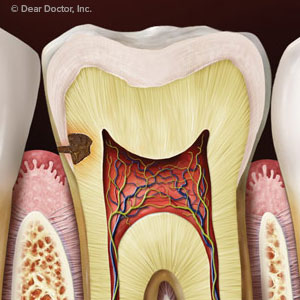 Tooth decay is one of the world's most prevalent diseases — and one of the most preventable. We've known the primary prevention recipe for decades: brushing and flossing daily, and dental cleanings and checkups at least twice a year.
But consistent oral hygiene isn't enough — you should also pay attention to your overall health, diet and lifestyle habits. Each of these areas in their own way can contribute to abnormally high mouth acid, which can soften enamel and open the door to tooth decay.
Lower saliva production is one such problem that can arise due to issues with your health. Among its many properties, saliva neutralizes acid and helps maintain the mouth's optimum neutral pH level. But some health conditions or medications can reduce saliva flow: less saliva means less neutralization and chronic acidity.
You can also inhibit saliva flow with one particular lifestyle habit — smoking. Tobacco smoke can damage salivary glands. Nicotine, tobacco's active ingredient, constricts blood vessels, leading to fewer antibodies delivered by the blood stream to mouth tissues to fight disease.
A diet heavy on acidic foods and beverages can also increase mouth acidity. It's not only what you're eating or drinking — it's also how often. If you're constantly snacking or sipping on something acidic, saliva doesn't have a chance to complete the neutralizing process.
In addition to your daily oral hygiene practice, you should also make changes in these other areas to further lower your risk of tooth decay. If you're taking medications that cause dry mouth, see if your doctor can prescribe a different one or try using products that stimulate saliva. Quit smoking, of course, as much for your mouth as for the rest of your health.
On the dietary front, reduce your intake of acidic foods and beverages, especially sodas, energy or sports drinks. If you've counted on the latter for hydration, switch to water instead. And limit acidic foods to mealtime rather than throughout the day.
It's all about maintaining a healthy pH level in your mouth. Doing so along with good oral hygiene will help you better avoid destructive tooth decay.
If you would like more information on preventing tooth decay, please contact us or schedule an appointment for a consultation. You can also learn more about this topic by reading the Dear Doctor magazine article "Tooth Decay: How to Assess Your Risk."